The "combo" class is a combination class for the young dancer which includes ballet, jazz, and tap.  The dancer will learn the basics of each technique as well as developing coordination and gross motor skills (hopping, leaping, skipping, etc.)
The instructors use a class syllabus, along with positive feedback, to guide and encourage the young dancer. In the combo class the dancers will learn the importance of taking turns and working together.  The dancers are required to wear a leotard and tights with their hair tied back.  Ballet and tap shoes are a MUST for this hour long class!
NOTE: Students are expected to master the basics at each level before progressing to the next, and are admitted into upper levels only with prior experience or approval of the instructor.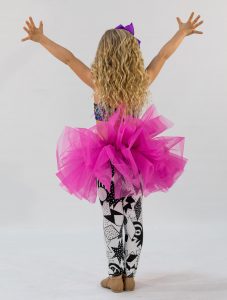 New season begins Aug 3rd – Register today!